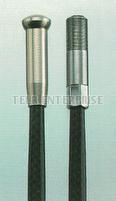 *Lightweight carbon spokes.
More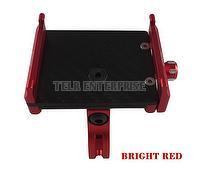 *This bicycle phone holder ensures that your cell phone stays close at hand. *Compatible with phone width between 2.17" - 3.94" (55 - 80mm). *360-degree swivel design allows you to adjust the dispaly to the most convenient posision. *Easy installation. *Package includes M5 Screw, M6 Screw, M3 He
More
About Us
Company Overview:

Telr Enterprise Co., Ltd. has worked in the bicycle industry for 10 years in Taichung, Taiwan. Our specialty is assisting brands with production and logistics. This includes vetting potential sources for production, helping customers navigate our cultural and language barriers, plus travelling with our customers to meet manufacturers in person. We also offer great bike accessories, all designed and made here in Taiwan.

Background and Development:

Telr Enterprise Co., Ltd. has an engineering team who are cyclists so we know the core requirements of the bicycle industry. We continually push ourselves to provide products that meet cyclists' needs.

Goals:

Telr Enterprise Co., Ltd. aims to provide the very highest levels of service and reliability to our customers. Our goal is to be your primary go-to partner in Asia.
More
New Products